The Mississippi Gaming Commission released its sports wagering revenue report for August. It showed that the state's handles increased more than double compared to July. Thus, Mississippi sports betting revenue increased in August to $3.7 million.
August's revenue had a 184.6 percent month-over-month increase from $1.3 million in July. On top of that, players spent $40.5 million. It represented a 103.5 percent year-over-year improvement. Also, it was a 412.7 percent increase compared to $7.9 million in July.
The figures showed the market was recovering from the casino shut down in the state. Also, the growth in sports betting numbers came when sports leagues are resuming their schedules.
Mississippi Sports Betting Revenue Increased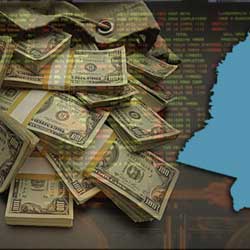 Coastal casinos are the primary source of sports betting revenue. They generated $2.3 million in August, which was up 27.8 percent compared to the same month last year. Also, players spent $23.1 million in casinos within the month, half of the total bets in the state, according to the best bookie pay per head blog.
Out of all sports, basketball got most the most handle in coastal casinos. The sports got $10.9 million in action. Also, the casinos earned $780,804 from basketball. Baseball got many handles as well. It got $6.2 million in handle and earned $704,324, according to sports betting solution sources.
Northern casinos got $757,045 in revenue, which was an increase of 22.6 percent from 2019. Players spent $12.2 million in gambling facilities, which was an increase of 171.1 percent. Also, basketball remained a popular sport among gamblers. It got a total handle of $6.8 million, with revenue of $171,548. However, baseball made more money for northern casinos, with revenue of $340,278 million. The only way to start a bookie business in Mississippi is to partner with a casino.