Voters approved three Nebraska casino gambling propositions that authorize casinos. According to the constitutional amendments, taxes from casinos will fund property tax relief in the state. Also, two out of three votes were in favor of Initiatives 429, 430, and 431.
The initiatives allow casino games in horse tracks in the state, including Lincoln Race Course. Thus, horse racing officials rejoiced and claimed that the votes were a game-changer for the industry.
The horse racing industry has been on a decline for decades. According to pay per head reports, the popularity of riverboat casinos in Council Bluffs, Iowa, led to the closing of the Ak-Sar-Ben Race Track in the 1990s.
Nebraska Casino Gambling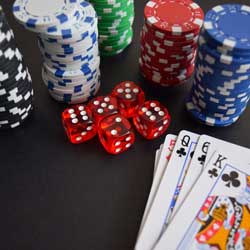 However, it looks like casino gambling will save the race tracks. It can bring more people to the races. Also, the race tracks have plans to build permanent barns in the Lincoln Race Course. Support for the amendments came from the Keep the Money in Nebraska movement. According to online casino platform sources, its funding came from Ho-Chunk Inc.
The organization told voters that casino gambling would help the state take some of the money back from gamblers who cross borders to play blackjack and slots in Kansas, Missouri, South Dakota, and Iowa.
According to sports betting platform estimates, Nebraska could get around $65 million in taxes from casinos. Aside from Lincoln Race Course, casino gaming will be available at Horsemen's Park, Fonner Park, Ag Park, and Atokad. Also, new tracks could have casino games in the future.
However, those who opposed the initiatives said that casino gambling would lead to online sports betting. Also, they fear that there will be an expansion of casinos in Nebraska in the future.
Voters were in favor of a 20 percent tax rate for casino revenue. Also, money from casinos will fund the state's property tax relief program.