New Jersey recorded its biggest retail sportsbook handle in March. It fell short of reaching the $1 billion milestone in handle. The state's sportsbooks accepted $859 million in wagers in March. It was the highest handle for the state.
In March 2020, the NJ sports betting handle was only $182 million. However, it was when the pandemic led to the casino and retail sportsbook shutdowns. March saw a rebound from a dismal February.
A white label sportsbook provider said that it would be during football season that NJ will reach $1 billion in a month. Also, New Jersey's online sports betting has been outperforming expectations. However, the NJ sports betting market will face serious challenges soon, such as the launch of New York's sportsbook market.
Biggest Retail Sportsbook Handle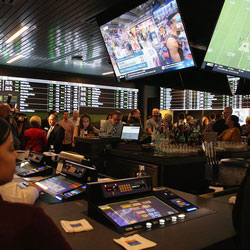 New Jersey's March handle was the eighth largest volume in the United States. The sportsbooks earned $60.8 million, which increased 361 percent from $13.2 million in March 2020. Also, it was up 31.5 percent from $46.2 million in February. New Jersey earned $7.7 million from sports betting taxes.
According to sportsbook software sources, basketball got the most out of the March handle with $441.7 million. It was due to March Madness. The basketball handle increased from $320.3 million in January and $325.8 million in February. Retail sportsbooks accepted $79.5 million, which was the highest volume for retail sportsbooks since January 2019.
As per sportsbook pay per head experts, March Madness led to the rebound of retail sportsbooks. It was good news for the sector that hasn't achieved much since the start of the pandemic. If the state allowed betting on in-state colleges, the revenue would have been higher.
Online poker and casino generated $113.7 million in March. It was a US record high. Also, the state earned $17.1 million in taxes. Borgata got $36.2 million in March. It was the first time in years that the Golden Nugget was not the top earner.