Pariplay is expanding in Brazil and the rest of Latin America with its Eyas Gaming deal. The latter is a reputable gambling brand in Germany. Also, it has a strong presence in various markets worldwide. In addition, the Gauselmann Group backs the company. Thus, it can help Pariplay in distributing its content throughout Latin America.
Both gambling solutions corporations saw Brazil as a critical market for expanding their international presence in one of the world's largest marketplaces. At present, Brazil is experiencing substantial legislative and industrial reforms.
To promote both its original content and those of other parties, Pariplay will leverage its Fusion aggregation platform. According to bookie pay per head experts, it comes with various conversational tools for use in the back office. Thus, it provides value to players.
Pariplay with its Eyas Gaming Deal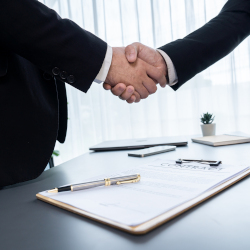 The Frog, Book of Eternal Romance, and Princess Celina are just a few of the more than 130 excellent games developed by Wizard Games and featured on Pariplay.
Pariplay has been granted licenses in Panama and Argentina, putting it in a solid position to continue expanding in the Latin American market. The chance to partner with Eyas Gaming was warmly received by Andrew Maclean, vice president of sales at Pariplay. He said it was a major operator with great promise and a solid road map for the future.
Jack Anthony, the head of products at Eyas Gaming, was also pleased to see Pariplay bring such an extensive library of titles. With the help of this partnership, Eyas Gaming will be able to enter the market with an excellent library of games, giving it a leg up in any competitive environment.
We're convinced that our gamers will love all that Pariplay has to offer, especially their Fusion platform with its many fantastic games from suppliers worldwide and their Wizard Games portfolio to top it all off," Anthony said.
Do you want to start an online gambling business on a budget? You can do so with the help of a pay per head solution.
Become a bookie today with the help of Bwager.com.