The Pennsylvania Gaming Control Board released its latest report. It showed the performance of licensed gaming operators in April. Also, the Pennsylvania gambling revenue was around $477 million, an increase of 3.27 percent year-over-year.
According to sportsbook software reports, online slots and table games got the largest year-over-year in Pennsylvania. The regulators revealed online slots earned $95.6 million in April, an increase of 24.66 percent from the same month last year. On the other hand, online tables earned $38.9 million, an increase of 16.09 percent.
Sports betting revenue earned $37 million in April, an increase of 10.01 percent year-over-year. That is good news for people who open a sportsbook in the state. On the other hand, other gambling sectors saw a decrease year-over-year. According to Bwager.com betting software sources, fantasy sports contests earned $1.6 million, a decrease of 9.35 percent.
Pennsylvania Gambling Revenue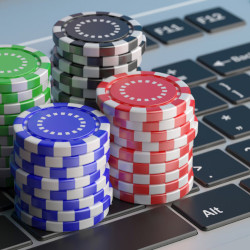 Online poker revenue dropped around 7 percent. Video gaming terminals also dropped their revenue by 5.77 percent. Retail slots and table games also suffered reduced revenues in April.
The gaming industry recorded $477 million in revenue last month, a decline of more than $38 million from the data announced a month earlier, in March. In March, the state's gambling industry generated a record $515.3 million in revenue. The state collected a total of $195.7 million in taxes based on the $476.7 million in revenue reported in April.
In terms of revenue per venue, Hollywood Casino Morgantown recorded the greatest rise in revenue last month, reaching $6.7 million, up 32.41 percent year on year.
Revenue at Hollywood Casino at the Meadows increased by more than 24 percent to $26.1 million, while revenue at Hollywood Casino at Penn National Race Course increased by 13.51 percent to $74.4 million.
Mount Airy Casino Resort's revenue in April was $22.8 million, up 13.34 percent year on year, while Valley Forge Casino Resort earned $64 million, up 11.36 percent year on year.
Last month, Hollywood Casino York recorded an increase in revenue, which reached $8.7 million.
Start a bookie business with Bwager.com today!