According to the latest Consumer Choice Center report, illegal gambling continues to grow in the US. It is because states such as Georgia fail to legalize sports betting. Also, the Consumer Choice Center is an advocacy group that supports smart regulation, innovative technologies, and lifestyle freedom.
The advocacy group looked at the 50 states to determine if their sports betting markets are consumer-friendly. Georgia placed last in the results. At present, 15 states still ban sports wagering. However, their illegal sports gambling market generated around $50 billion to $200 billion in 2020 alone.
According to the best sports betting software provider, legalizing sports betting is the best way to stamp out the illegal sportsbook market. Also, opening up the market will result in a competitive one where legal sports betting platforms compete for players.
Georgia Should Legalize Sports Betting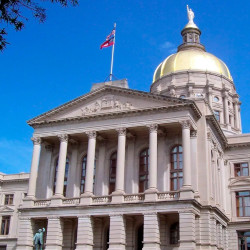 According to the latest sports betting news reports, Georgia must legalize sports wagering immediately. That way, it can foster competition. Since the US Supreme Court ruled against the PASPA in 2018, 30 states legalized sports wagering. However, not all of them developed an open market.
Georgia should consider following New Jersey's sports betting market. NJ generated over $2229.1 million from taxes. In addition, sportsbooks in the state earned $1.8 billion since New Jersey legalized sports gambling.
According to sportsbook pay per head experts, New Jersey is successful because the state kept its taxes low on mobile sports betting and sportsbooks. Also, commercial sportsbooks run the industry. Georgia should emulate New Jersey if it wants its market to become successful.
Georgia lawmakers considered legalizing casino and sports betting in the past. However, gambling measures died in the Legislative.
Start a bookie business with the use of Bwager.com today!