The Russian Las Vegas Strip opened its second casino, Casino Shambhala, on October 16. It is part of the first phase of the project that's worth $45 million. Also, the casino featured a 56,000 square feet gaming floor, theater, and three restaurants.
Guests who pre-registered online get free gaming credit worth 2,000 rubles. Casino Shambhala is the second casino in the Far East Primorye Economic Zone, Russia's Las Vegas Strip. In 2015, Tigre de Cristal became the first casino in the area.
In 2009, Vladimir Putin ordered banning all types of gambling in Russia, except for in Primorye Krai, Kaliningrad, Altai, and Krasnodar. The government planned Primorye Krai to be the next Macau or Las Vegas. However, more than a decade after, the economic zone remains vacant.
Russian Las Vegas Strip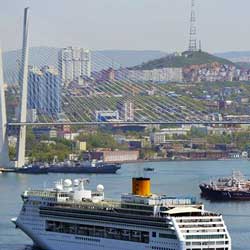 According to a bookie pay per head blog, Tigre de Cristal failed to bring tourists. One of the reasons is its location, a remote area that's 30 miles away from Vladivostok. Although the city is a central port hub, it is seven days away from Moscow via the Trans-Siberian Railway.
Based on sportsbook pay per head sources, the second phase of Casino Shambhala will start in 2022. Once completed, the total investment of the casino resort will be around $104 million. The second phase involves golf courses, an amusement park, and hotels.
According to casino officials, they are catering to the masses and not just high rollers. They want the casino to be a place where people can have a good time, regardless of how much they wager on games.
In the future, the Tigre de Cristal is in its second phase. The casino's expansion will double the number of mass and VIP gaming tables. Also, it would add 120 hotel rooms to the casino resort. However, they have no plans to become a successful bookie.