South Korean casinos are suffering as the country experiences a second wave of coronavirus infections. The infection rate started to surge a couple of weeks ago. Thus, the government had to double the number of beds in critical care hospitals.
Last Tuesday, there were less than ten beds in the Seoul area. Also, the government allocated $84 million to make sure there are enough supplies in the area.
Paradise Co. Ltd. Had to temporarily shut down Paradise City in Incheon after one of its restaurant employees tested positive for the coronavirus. Also, the casino had to go through a disinfection process. Casino goers expected the casino to reopen Thursday.
South Korean Casinos are Suffering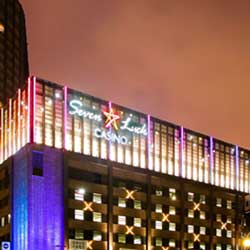 Paradise City casino remained closed until September 7. The company didn't provide a reason for the delayed reopening, according to bookie pay per head software reports. However, the casino said that it as a pre-emptive measure to make sure the safety and health of staff and guests.
Based on casino pay per head sources, Kangwon Land would reopen on Monday. It is the only casino that allows locals to gamble. The casino shut down in late-February. However, it reopened in May for VIP gambling. At present, its gaming floor remained closed.
According to the best sports betting software, Kangwon Land had to close again due to the surge in infections. It hoped to reopen last August 29, but the pandemic threat level remained high.
Grand Korea Leisure announced that its August revenues at three locations were down more than 75 percent from the same month in 2019. Also, its August results were down 11 percent below last month's revenue. Slots revenue in August went down 32 percent compared to July. Also, table games were down 5.4 percent.
Foreigner-only MegaLuck casino in Jeju Island suffered losses of HK$43.5 million in the first half of 2020. The casino had to close in spring and hasn't reopened yet.