Sweden's state-run gambling operator suffered reduced revenue in the third quarter as its land-based operations had to shut down during the pandemic. Svenska Spel reported downturn in the three months ending September 30.
The Svenska Spel reported revenue of $210 million, which was down eight percent from the same quarter last year. Its operating profit dropped by 17 percent. Also, its profit fell 64 percent. However, most of the decrease in profit was due to the deferred tax income from last year.
The state-run gambling firm blamed the downturn on the closure of Casino Cosmopol due to the coronavirus pandemic. The company closed the casino permanently in August after decades of losses. Also, the pandemic served as the final tipping point for the casino.
Svenska Spel Reported Downturn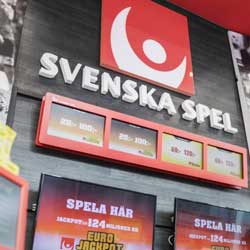 According to bookie pay per head reports, the company's Vegas slot operations suffered due to the closure of more than 100 host venues across the nation. Thus, the Cosmopol and Vegas units' revenue dropped 59 percent year-over-year.
If the land-based operations were disregarded, Svenska Spel would have year-over-year growth based on sportsbook pay per head sources. Its Tur lottery unit saw increases of five percent. Also, the third quarter saw the launch of the online version of the Triss scratch card product. The company expects the cards to be popular gift items this holiday season.
The online gambling operations reported increased revenue by seven percent. It was due to the resumption of its sports betting operations. Also, the company launched a new horserace betting option called Svenska Spel Trav and Galopp. They collaborated with PMU to become a bookie specializing in horse races. However, the launch was late into the quarter and didn't impact the third-quarter numbers.
Overall, online revenue increased by 21 percent. As a result, the online unit increased its share of the overall revenue to 48 percent.