Tennessee sports betting handle experienced a significant increase in its first three months. It surprised some gambling software providers because the state's taxes, laws, and regulations were unfriendly to sportsbook operators.
According to the Tennessee Education Lottery, the state saw a rise in sports betting handle in January at $211 million. Thus, the three-month total for the state is more than $500 million. The state has become a top sports wagering destination despite having only four sportsbooks. Also, only one of them offers online betting.
The state collects a ten percent tax on sports betting revenue. Thus, the odds are not in favor of the players. However, Tennessee has become the fastest state to reach the $200 million a month in handling. Sportsbook pay per head providers are now rethinking their position on the state.
Tennessee Sports Betting Handle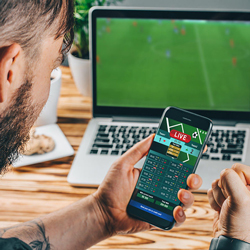 The adjusted gross revenue for sports betting in the state was $21 million. Also, Tennessee earned $4.4 million in taxes in January. However, it is half of what New Jersey made. New Jersey's sports betting handle is almost a billion.
According to a sports betting software company, the Super Bowl played a significant role in the amount wagered in January. Although the state didn't provide exact numbers, many analysts estimated that NFL bets had a 60 percent share of the total handle.
The Buccaneers' win in the Super Bowl had mixed results among players. However, many high rollers wagered on the Bucs to win. Thus, they won big during the Super Bowl. According to reports, the Tennessee Education Lottery is looking into some odd wagers placed during the NFL main event. It is unclear what triggered the investigation.
On a good note, players in Tennessee will have more sportsbooks soon. WynnBet and William Hill applied for sports betting licenses in the state. The two sports betting firms also launched their sportsbooks in Michigan recently.