Top Japanese prosecutor resigned after his involvement in a gambling scandal. A weekly magazine reported that Hiromu Kurokawa broke the government's stay-at-home order by playing mahjong.
Kurokawa is the chief of the Tokyo High Public Prosecutors Office. According to pay per head bookie sources, he played in two mahjong sessions with reporters from two daily newspapers. The first session was on May 1, and the second one was on May 13.
The top prosecutor broke social distancing regulations introduced by the government to prevent the spread of the coronavirus. Also, most gambling games are illegal in Japan. It is unlawful to become a bookie for dummies in the country. Although there are some exceptions to the rule, mahjong is not part of the exemption list.
Top Japanese Prosecutor Resigned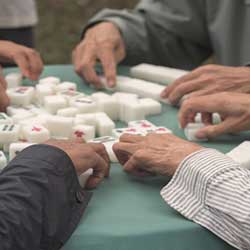 According to pay per head bookie sources, the Prime Minister already accepted the prosecutor's resignation. Also, Justice Minister Masako Mori confirmed that the prosecutor's involvement in the mahjong sessions. Also, she said that Kurokawa's behavior was inappropriate and regrettable.
The gambling scandal is the latest setback for Prime Minister Shinzo Abe's administration. Abe is having trouble establishing gambling as a sensible economic booster and hobby. Last December, a lawmaker belonging to the Liberal Democratic Party was accused of accepting bribes.
Tsukasa Akimoto allegedly received around JPY7.6 million in various gifts and cash from 500.com, a Chinese gambling operator. According to pay per head reports, the Chinese company denied bribing the lawmaker.
Akimoto was absolved from the charges. However, the event affected the government's plan to obtain new sources of income. Some companies are rethinking their strategies to bid for an integrated resort in the country.
It is not the first time Kurokawa was part of a controversy. The administration allowed the prosecutor to keep his position even when he turned 63, which was the mandatory retirement age. It led to a public backlash. As a result, the administration dropped its efforts to increase the retirement age.