The US DOJ probes Marina Bay Sands Casino for alleged violations of anti-money laundering regulations. In particular, the Justice Department wants to investigate how the casino handled accounts of VIP players.
The DOJ sent a grand jury subpoena to the former compliance officer of the casino last January. According to sportsbook pay per head providers, the investigators are looking for abuse of internal financial rules and documentations on money laundering activities.
Prosecutors asked the former compliance head to come up with records related to violations related to gambling junkets and third-party lending through in-house credit. The previous compliance head had personal knowledge of the operations of the casino.
US DOJ Probes Marina Bay Sands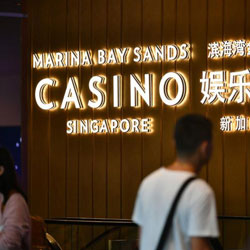 The inquiry is still in its early stages, according to a sports betting software company. Also, the Justice Department is looking for proof of retaliation against whistleblowers.
LVS, the parent company of Marina Bay Sands, dropped as much as 5.3 percent before closing 1.1 percent higher in the NYSE. Wynn Resorts and MGM Resorts closed higher on the same day that Las Vegas reopened casinos since the start of the coronavirus lockdown.
Marina Bay Sands is one of the most profitable casinos worldwide. Its revenue is more than a fifth of the total revenue. Also, it was around a third of the operating income of its parent company. Las Vegas Sands' operations in Asia contributed almost 85 percent of the $13.7 billion revenue in 2019. Also, it helped owner Sheldon Adelson become one of the richest men in the US.
The subpoena asked information about a former casino worker who carried out money transfers to VIP players. Marina Bay Sands management said that it is taking illegal activities seriously. Also, it investigated any indications of inappropriate actions made by staff members or high-rollers.
The Justice Department investigated Las Vegas Sands several times in recent years. In 2013, it paid a fine to settle a federal investigation on its failure to report suspicious transfers by a high-holler in Vegas.
Do you want to learn how to be a bookie? Make sure you read tutorials and tips from our website.