Casinos are looking for ways to stay ahead of their competitors. One way is to provide players with the best gambling experience. That's where virtual and augmented reality comes into play. The use of advanced technology can shape the future of the gambling industry.
Online gambling saw massive changes. In 1998, the first online poker was born. Today, we have live online casinos with real card dealers. Thus, you get a realistic casino atmosphere right at the comforts of your home.
Augmented and virtual reality can revolutionize the online gambling industry. VR allows players to be wholly immersed in the gambling environment. It places the player into the digital casino.
On the other hand, AR offers an interactive experience using a real-life environment. The casino or sportsbook software adds layers of digital info to the real-life setting. Some apps that use augmented reality are Pokemon Go and Snapchat lenses. To make the experience more immersive, developers can use technologies such as sensor gloves, screens, and a VR headset.
Use of Virtual and Augmented Reality in Gambling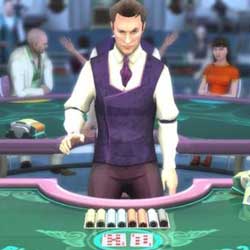 According to sportsbook pay per head reports, some casinos are already offering VR rooms. The next step is to integrate AR and VR into online casino platforms. VR places players in a virtual room. Players can play with others in imaginary casinos.
The technology can also transport users to other locations for a new and exciting gambling experience. Also, casinos can use VR technology to allow players to communicate with each other and play different games.
On the other hand, AR is just gaining ground in the gambling industry. It can enhance the real-life environment with tactile sensations, digital visualization, and background sounds. Maybe you can start a bookie business with AR technology incorporated into the sportsbook. That's probably not a bad idea.