Instagram, Twitter, and Facebook are free platforms a sportsbook operator can use to engage with target audiences. However, although they are free, you still need to spend time and effort to achieve the engagement level you're looking for. Here's a guide on social media marketing for a sportsbook.
One thing you should do is create social media accounts even before you launch a sportsbook. We recommend doing it before learning how to easily open a sportsbook. That way, having social media accounts would not be an afterthought. Also, we suggest developing your online presence early.
Even if you haven't picked a pay per head sportsbook solution yet, we recommend sharing information related to the industry. Thus, you can be a source of information and a platform to network within the industry.
Social Media Marketing for a Sportsbook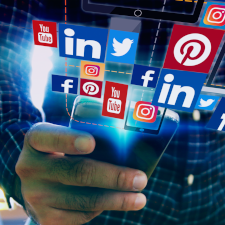 It would be best if you built connections before you needed them. Bloggers and journalists who cover the sports betting scene are an excellent place to start. Please spend some time with their postings and interact with them. Investing time into establishing connections with leaders and thought leaders in your field can pay huge dividends. You may expect them to remember your name and be more responsive to your demands once you've established yourself as a bookie using a sportsbook pay per head solution.
Which social media site best delivers your message to your demographic should also be carefully considered. Learn as much as you can about the various options. Identifying the preferred medium of your intended audience is crucial.
If you're looking for the most excellent place to put your social media marketing efforts, you should follow the lead of those already providing content about the sports betting sector. The procedure takes some time. In many cases, your intended audience will be spread over many social media platforms.
Promoting your sportsbook may be accomplished partly by soliciting feedback from potential customers. Using trending hashtags, you can easily connect with active conversations. You can also provide information, such as what a bookie is. However, avoid pressuring them to join your sportsbook.
Sharing content that interests your target audience and prompts them to want to spread the word is key to social media marketing. So, instead of promoting your company, focus on providing helpful information to your audience.
Start a sportsbook with the help of Bwager.com today!