If the number of players remains stagnant for a couple of months, you must employ conversion optimization for sportsbooks. Conversion Rate Optimization or CRO is increasing the number of visitors to an online sportsbook that signs up to wager on sports.
A conversion is when a website visitor becomes a player in the sportsbook. A visitor who answers the call to action is a conversion. Also, some calls to action include signing up for a mailing list or contacting you.
Conversion optimization is vital to a sportsbook if you want it to grow. However, optimizing the bookie website for conversion can be overwhelming. The best thing about conversion optimization is that you can use resources already available to you. Thus, you don't need to spend money to generate more action on existing players and pay per head sportsbook traffic.
Conversion Optimization for Sportsbooks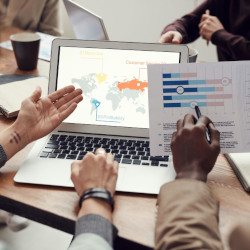 Conversion rate is the fastest way to earn more with the pay per head bookie operation. That's why it is crucial to optimize it. Here are some strategies you can use with your CRO process.
Customer Value Proposition – It's the added value that no other sportsbook can offer to your players.
Make Visitors Take Action – Instill a sense of urgency in visitors that will motivate them to act. For instance, your sportsbook pay per head operation might benefit from limited-time promotions or bonuses.
A/B Testing – It's like doing research in the scientific field. The traffic you receive is divided into two groups. You can test colors, website design, font size, headlines, and other elements. Find out what appeals to your intended audience.
Use Basic Language – Keep your content simple when you write it. Write for your typical client and ensure that they comprehend what you say.
Start a bookie business with Bwager.com today!