Do you want to increase the profits of your sportsbook? We recommend utilizing pay per head services to achieve your financial goals. The gains you get will depend on the size of the bookie business and how well you manage it.
The amount of money you make from your bookie company is contingent upon several different things. Therefore, you must understand the many aspects to enhance the performance of your operations and improve your bottom line.
Tips on Utilizing Pay Per Head Services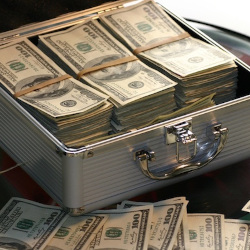 There are many different opportunities for bookmakers to increase their revenue. The first thing you need to do is look for a reputable sportsbook that charges by the head. You can cut overhead costs when you employ the appropriate pay per head solution.
If you choose a bookie PPH provider, you won't have to pay extra for software and server maintenance or customer service. Additionally, you will only be required to pay for active players every week. Finally, by utilizing a pay per head option, you will be able to cut down significantly on your overhead costs.
The second item you need to consider is the juice, often known as the vig. That is the commission you receive from each wager, which is also factored into the odds. When generating odds, double-check that the vig has been correctly set. The good news is that software designed specifically for sports betting can perform the work on your behalf.
It would be best if you made sure that the book is balanced so that you can get the most out of every match. That will ensure you make a profit regardless of the match's outcome. You have to keep an eye on what's going on on both sides to ensure everything is balanced. If you see players placing more bets on one side than the other, you should modify the odds so that players will place bets on the other side.
As can be seen, using the appropriate PPH solution will do wonders for your revenue generation. Make sure you read our other How to Be a Bookie tutorials to achieve success.
Start a bookie business with Bwager.com today!