China is a great market for gambling – both for sports betting and for casinos. In fact, a lot of people have been using a pay per head service to try and capture that market for a long while now. But in the Philippines, the Cagayan Economic Zone Authority, or CEZA, is announcing a memorandum of understanding with Shanghai Jucheng Supply Management, or SJSM, a Chinese conglomerate.
The memorandum centers on plans for an integrated resort casino to be held in the Cagayan Special Economic Zone and Freeport. Reports say that the plans will be similar to how Jeju Island in South Korea was built in terms of the amenities they will offer. Cagayan is located in north Luzon, the largest island in the archipelago. The area is known for pristine white sand beaches, and other features that will go along nicely with resort casino developments. Cagayan is also a popular port, particularly with other South East Asian countries, China as well.
Future of a Chinese Casino in Cagayan Economic Zone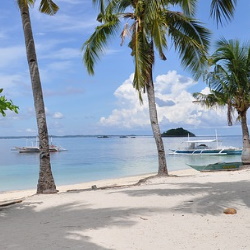 The other signatory, the Jucheng Group, meanwhile, is mostly focused on trade, customs clearance services, inspection services, manufacturing, logistics and others. There is no mention of gambling as they have no prior experience with this. But CEZA is welcoming this memorandum since it will fit in with their plans to diversify their finances. This is largely because CEZA now has very limited authority to oversee online gambling. CEZA, for the past few months, has been receiving communications from operators on proposals to operate gambling establishments in the area.
This comes after the news that President Rodrigo Duterte has previously said that he does not want new casinos opening in the Philippines. Most recently, through a task force, the President made an order to shut down and cancel licenses issued to operators in the newly reopened Boracay Island.
Technically, CEZA can issue new licenses. But then again PAGCOR has the same authority with the Boracay operators and they got shut down It will mostly be a waiting game to see if a Chinese gambling establishment will eventually open in Cagayan.