New Jersey online gambling revenue failed to achieve another record in February. According to the latest New Jersey Division of Gaming Enforcement report, online poker had a good month. In fact, its numbers improved year-on-year.
Online gambling operators in NJ earned $31.75 in February. Although it was a 44.4 percent increase over the same month in 2018, it was $2 million below the previous month's revenue. Gambling news reporters noted that February had three fewer days than January.
Contributors to New Jersey Online Gambling Revenue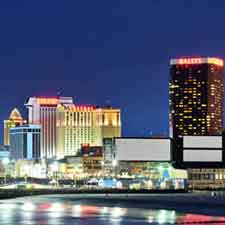 Online casinos in the state had a strong showing in February. Their revenue was up 48.1 percent to $30 million. However, their revenue in January had a better year-on-year gain at 58.5 percent. Sportsbook pay per head experts expect the numbers to improve throughout the year.
Online poker operators earned $1.8 million in February. In fact, it was just a gain of 2.1 percent year-on-year. Online poker has been on a downward trend for several years. Its improvement in February is a welcome development for the online gambling industry.
The Golden Nugget remained the leader of the New Jersey online gambling revenue list. It earned $10.7 million in February. However, the amount is down around $1.5 million from January. The decline in revenue is due to the launch of BetAmerica website that piggybacked on the Golden Nugget's online payment platform.
In second place is Resorts Digital gaming with $6.6 million. In fact, it was a $3 million year-on-year improvement. Only $564,000 came from its online poker games. Also, the firm benefited from DraftKings' online casino. It launched last December and continued to attract sports bettors to its new offerings.
Borgata's websites placed third with a revenue of $4.5 million. It earned $460,000 from online poker sites. Fourth in the list is Caesars Interactive Entertainment with $4.3 million. It got $788,000 from online poker.
Online gambling is a competitive industry in the state. You need to have the best bookie software if you want to start a sportsbook in New Jersey.