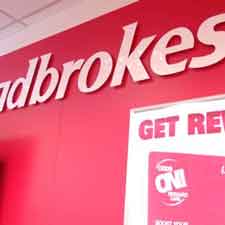 Gambling firm GVC posted double-digit growth for its online business in the first quarter. It managed to offset the slow growth of its retail business. In its first-quarter financial report, the firm reported an 18 percent increase in its online net gaming revenue.
On the other hand, revenues from its UK retail shops remained flat for the first three months of the fiscal year. The company became one of the biggest gambling firms after acquiring Ladbrokes Coral in 2018.
However, the price of its shares continues to drop due to tighter regulation in the UK. In addition, the company had to lower the maximum bet allowed on its fixed-odds betting sites. The new rule started last week.
Gambling Firm GVC to Improve Revenues
Gambling firm GVC predicts limiting the wager might lead to the closure of 1,000 shops. To improve its revenues, GVC is looking to improve its online market share. In addition, it wants to venture into the US market through its partnership with MGM Resorts.
In July, GVC signed with MGM Resorts to provide online gambling and sportsbook in the US. However, that venture might result in losses this year. The company is also waiting for the impact of the reduced stake at UK retail locations. However, GVC is confident about the performance of its online businesses.
GVC strengthened its online brands and territories. As a result, newer bookie pay per head service has a harder time competing with the company. In fact, GVC expects double-digit growth for this fiscal year.
The company's shares took a dive last month when CEO Kenneth Alexander and Chairman Lee Feldman sold millions of their shares. However, the two said they were fully committed to the company. Later that month, the company made gambling news headlines when it announced it was looking for a new chair.
The best pay per head operator needs to double its efforts if it wants to become as big as the gambling firm GVC.