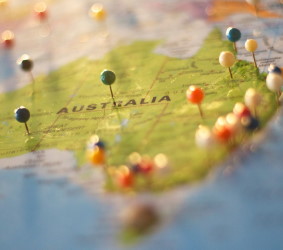 In the latest gambling news down under, Australia-based gambling firm Tabcorp has announced their new partnership with the NBA. This is the second gambling entertainment firm the NBA has partnered with in this month alone. The NBA continues to take strides in embracing the sports betting industry with extending partnerships to international companies. They are, after all, the first US professional sports leagues to sign a deal with a gambling company.
The best pay per head bookie providers enjoy an international betting market. Aside from offering a lot more sports leagues and events, bookies can also earn more from having more players. For instance, the NBA is very popular around the world, and the UEFA also has a huge following in Asia. By intorducing major US sports leagues in foreign markets, sportsbooks can increase revenues from an exisiting player base, and attract new bettors as well.
NBA Has New Betting Partner
Tabcorp's partnership with the NBA is not limited to sports betting only. Tabcorp will also deliver a 24-hour television network of NBA TV to the different venues of Tabcorp in Australia. Currently, Tabcorp has 4,400 retail and entertainment venues.
This is a good strategy for the NBA to widen its fan base by introducing themselves as a betting market in Australia. Both sportsbook pay per head operators and brick and mortar sportsbooks will always welcome the addition of more punters, and the NBA will be a great market to explore.
Tabcorp's deal with the NBA isn't their first rodeo with US sports leagues. They have, in fact signed a similar agreement with the NFL back in September. Tabcorp is also the official wagering partner of the American football league in Australia. The series of partnerships Tabcorp has made is a step closer for the gambling firm to secure themselves as a top gambling entertainment provider in Australia, particularly with American professional sports leagues.