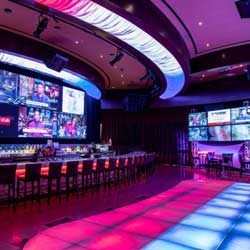 Pennsylvania sports betting market has shown that high tax rates might not be an obstacle in a growing industry. It performed better than what some industry observers predicted. In December 2019, it got a record handle of more than $342 million. Also, it reached $1.5 billion in bets for the entire year, with $1.1 billion coming from online wagers.
PlayPennsylvania told sportsbook reviews and news reporters that they expect the handle to double in 2020. It will be a full year of online sports betting in the state, which will provide more opportunities to grow.
In December, Pennsylvania sportsbooks got $343 million in bets, which was up 8.2 percent from $317 million. Pay per head bookie sources learned that 87 percent of the handles came from online bookies. Also, online wagers brought in $18 million in revenue, which was down from $21 million in November. As a result, it brought $4 million in taxes.
Pennsylvania Sports Betting Report
In 2019, the state got a total of $1.50 billion in sports betting handles. $1.1 billion came from online sources. The state earned $84 million in taxes, including $28.6 million in state taxes and $43 million from online sports wagers.
Bookie PPH sources revealed that the last two months of 2019 showed the real potential of the Pennsylvania sports betting market. DraftKings' launch in November helped in improving online sports betting actions in the state.
As the online market matures, there's a possibility to bring in at least $4 billion in retail and online bets in the state. Now is an excellent time to become a bookie in Pennsylvania. The market is still young, and there's plenty of opportunities to grow soon.
Although its tax rate is higher than other states, Pennsylvania is the most populous one to have legal sports betting. Although the growth rate is slower than other states, the sheer number of bettors make it an attractive market for operators.