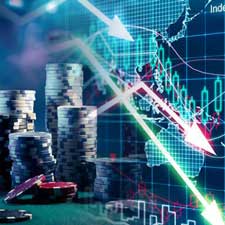 According to a government report, the UK Gambling Commission outpaced by gambling firms. As a result, the regulator is struggling to protect people from the dangers of gambling. The announcement came from the National Audit Office.
The government auditor monitors the effectiveness of public agencies. According to its report, the gambling regulator hadn't adjusted to technological changes, such as the increased use of mobile and online gambling.
Lack of funding limited the Gambling Commission, which has a yearly budget of £19 million. However, it regulates an industry that earned £11.3 billion in 2019. Some factors that limited the effectiveness of the commission include a lack of evidence on how new technology affects consumers and lack of funding.
Gambling Commission Outpaced
The National Audit Office told Global Gambling News that the regulator couldn't adequately protect consumers from the harms and risks of gambling with its current status. The result came after the government promised to review the 2005 Gambling Act.
The review came after several scandals that cast doubt on the gambling industry's commitment to prevent and treat gambling addiction. Some high-profile cases include the use of VIP schemes, as well as the impact of gambling ads on vulnerable people.
Although the commission increased the level of fines it issued, it struggled to keep up with the current trends. At present, there's a 56 percent increase in ad spending from 2014 to 2017. Most of them are through social media and online channels, instead of TV.
The government auditor told pay per head providers that the increase in online gambling through mobile phones increase d from 23 percent in 2015 to 44 percent in 2018. Also, more people want to know how to be a bookie today than before.
The NAO asked the Department for Digital, Culture, Media, and Sports and the Gambling Commission to encourage firms to improve their standards on problem gambling prevention.