Sports betting operator Betfred ventured into another state in the US after the launch of its Virginia sportsbook. Also, the company is preparing to start its retail operations in Nevada.
The company's debut in the Virginia market is a big deal, given its recent trend of nationwide expansion. Bryan Bennett, the company's COO, expressed excitement about opening the sportsbook in Virginia.
Bennett stated that his organization is excited to activate its collaboration with Loudoun United and begin offering online sports wagering in the Commonwealth.
Betfred's Virginia Sportsbook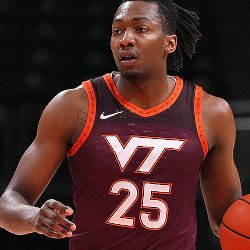 When Betfred USA Sports was named the exclusive sports betting partner of the American soccer team in December 2022, the arrangement above was announced. In addition, Betfred's logo will be displayed on the back of Loudoun United players' shirts for the 2023 season under the terms of the team's agreement with Betfred.
Bennett, from Betfred, reasoned that with so many impending athletic events, it would be a great time to introduce sports betting.
According to sportsbook software reviews and news sites, Betfred's content will more likely be shared in the United Kingdom thanks to the partnership with a well-known sports team. It is reminiscent of a previous occurrence with bet365, which used a similar strategy for its introduction in the state. The rival company's brand expanded into Virginia yesterday and is now the team's official betting partner.
Betfred, meanwhile, has signed a deal with the Vegas Golden Knights, a team in the National Hockey League headquartered in the state of Nevada. According to online bookie software solution experts, the sports betting company Betfred will become the club's official sponsor.
Betfred Sportsbook in Mohegan Casino Las Vegas
According to Bwager.com sources, Betfred's debut in Nevada is being commemorated by the deal, as the business is working with Mohegan Sun Las Vegas to construct a sportsbook. The new location, Mohegan Sun Casino at Virgin Hotels Las Vegas, is set to have 80-inch screens capable of streaming high-definition sporting events. Additionally, a hundred sports spectators may be accommodated in the sportsbook, which will have a total space of 1,269 square feet.
The company's expansion into Nevada coincided with a recommendation for a sports betting license for the brand. As a result, the Nevada Gaming Control Board probed the corporation extensively over its plans for the future of gaming in the state.
Start a bookie business with Bwager.com today!