The Canadian online casino industry enjoyed record-breaking profits in 2022. According to pay per head bookie software reports, revenues exceeded industry expectations. Here are some insights on the emergence of online casinos in the country.
Before the widespread availability of high-speed Internet, traditional casinos provided most of the world's gamblers with entertainment. With expanding smartphone users and enhanced internet access, betting fans have transferred their loyalty to online platforms. Nowadays, you can play video games whenever and wherever you choose and choose from many options.
According to gambling software reviews and news sites, the shift to digital is not exclusive to Canada's online casinos. However, it is happening across the world. The sector is growing at an exponential rate because of the widespread appeal of its convenience and efficacy.
The Free Trade & Processing Act, enacted in Antigua and Barbuda in 1994, is widely credited as the legal basis for the first-ever online casino. This opened the door for corporations to receive licenses to operate internet casinos. It caused a domino effect, with more governments beginning to see the growing need for online gaming zones.
Canadian Online Casino Industry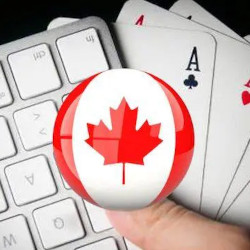 Internet casinos, sometimes known as virtual casinos, are the online equivalents of "brick and mortar" casinos. With the help of these sites, players have access to a plethora of online casino games. They provide comparable odds and payback percentages to brick-and-mortar casinos, and some even boast higher percentage payouts for slot machine games.
Traditional casino games, including blackjack, baccarat, roulette, and craps, may be found at most Canadian online casinos. In addition, advancements in gaming technology have enabled additional features that keep gamers returning for more.
The government of Canada takes strong measures to ensure responsible gaming. The laws can appear complicated, but they are meant to safeguard gamers. One noticeable aspect is the legal working age for gambling, which is 19.
More importantly, in Canada, online gambling is not illegal. However, it is unlawful to operate an online casino within the country's boundaries without the approval of the relevant provincial governments.
In Canada, virtual casinos made their debut in the late 90s. Since then, they have grown substantially in popularity due to their accessibility, various games, and focus on user experience. Thus, many people want to learn how to open an online casino in the country.
Start a gambling site with Bwager.com today!