Governor J.B. Pritzker issued an executive order that extended remote sports betting registration in Illinois. Thus, qualified players can register and bet on any legal sports betting app without signing up in-person at a casino.
It is the sixth time that the governor extended the remote registration. Without the extension, Illinois players would not have any means to bet on sports as casinos are closed due to the coronavirus pandemic.
Although the in-person requirement for registration is in place until the end of 2021, it seems that the state government would not enforce it soon. Pritzker announced the plan to cut more than $700 million from the budget because the government faces financial problems due to the pandemic.
Remote Sports Betting Registration Extension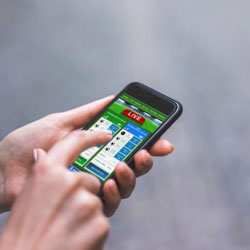 According to pay per head bookie reports, Illinois is facing lower tax revenues and higher health costs. At present, sports betting tax revenue is only a couple of million dollars. On the other hand, the state budget is around $40 billion. Thus, Pritzker is looking for ways to add more revenue. One solution is to allow sports betting players to register online.
Illinois placed the in-person registration requirement as a compromise for the gambling expansion bill that made sports betting legal at casinos. According to a betting software company, casinos can open an online sportsbook. To start a bookie business in Illinois, you should partner with a casino.
Industry advocates opposed the mandatory in-person registration. However, it was a compromise they had to accept. Also, the bill put an 18-month penalty for DraftKings and FanDuel. It is a punishment for the two companies for operating in the state through a legal gray-area.
In March 2020, Rivers Casino opened the first retail sportsbook. It launched its online app a couple of months later. However, casinos in the state had to shut down due to the pandemic. They relied on online sports betting to stay afloat.