Voters in Maryland will have the opportunity to make sports betting legal in the state. The Maryland Ballot Question 2 would allow the state legislature to legalize sports betting at racetracks and casinos.
Once sports betting becomes legal, the revenue would fund public education. Maryland will also join Washington, DC, New York, New Jersey, Delaware, Pennsylvania, West Virginia, and Virginia to have legalized sports wagering.
In 2018, the US Supreme Court allowed states to make sports betting legal after overruling the 1992 PASPA. According to Maryland Senator Craig Zucker, almost half of the states allow sports betting. Also, most of its neighbors have legal sportsbooks. The longer the state waits, the further they will be left behind.
Maryland Ballot Question 2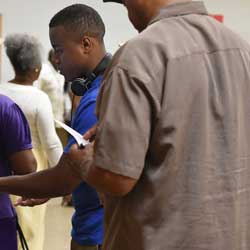 According to bookie pay per head reviews and news sites, Zucker is the sports betting bill's lead sponsor. Once voters approved sports wagering, lawmakers need to vote on additional details, such as who will qualify for sportsbook licenses.
The House of Delegates amended the Senate bill to study whether the state should help women and minorities in the sports and event betting industry. It followed efforts to include more minorities in the medical marijuana industry.
Based on sportsbook pay per head sources, the Senate already had a comprehensive bill. However, the pandemic occurred. Thus, lawmakers thought it would be best to put the ballot issue because they ran out of time to work out the details.
However, it might not be easy becoming a bookie in Maryland. Lawmakers want to allow racetracks and casinos to accept wagers on sports. Thus, independent bookies might not be allowed in the state.
If voters approved Question 2, the General Assembly needs to enact a law that will give the gaming commission the power to issue licenses in the state.