Ohio State Athletic Director Gene Smith gave an insightful answer when asked about the return of students during a pandemic. The NCAA suspended all spring sports due to the coronavirus. However, it hasn't made any decisions yet on what will happen with fall sports.
Smith said he wasn't comfortable with the idea of players returning to play in empty stadiums. It is unfair to non-athletes who can't get back on campus for their academics. He added that the NCAA figured it is not safe for fans in the stands, then why it would be safe for the players?
He does make a lot of sense. If regular students can't return to campus because of the coronavirus, neither should athletes. That's just common sense. However, other college football coaches and directors don't share Smith's opinion on the topic.
Ohio State Athletic Director on Student Athlete's Return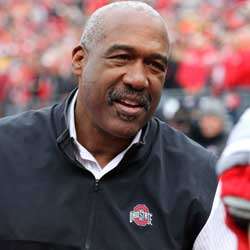 A few days ago, Oklahoma State Head Coach Mike Gundy agreed that football players need to return and play. He's not the only one with the same opinion. Clemson Head Coach Dabo Swinney said that college football would return on time.
Swinney told reporters that America sent astronauts to the moon. That's why it can make football return on time. However, people are not buying his logic or the lack of it. Colleges should not force student-athletes to return and train during a pandemic.
You should stay at home during the coronavirus pandemic. You can prepare to open a sportsbook by reading pay per head comparison guides.
Although there's a lack of sports today, the pandemic will end in a couple of weeks or months. Games will be back, and that's the right time to be an online bookie. Or you can start today and accept wagers for obscure sports and other prop bets.