Sportsbooks have been active in promoting their sports betting services in recent weeks. They are preparing for the start of legal sports wagering in the state on January 1. Also, they offer free bets to people who sign up for their services.
A sports betting software company in Ohio will pay a 10 percent tax on their sports betting profits. The earnings from sports betting are subject to taxation as income for the business owner.
Ohio is taking a different tack than states like Maryland and Virginia. The two states have already implemented legal sports betting programs. However, they do not tax promotional bets.
Ohio to Tax Free Bets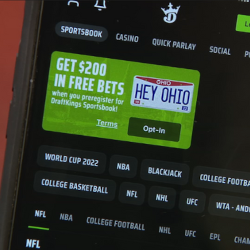 According to the Ohio Casino Control Commission, the state legislature is written so corporations cannot deduct promotional credits for the first four years of operation. On the other hand, it will allow a 10% deduction from 2027 to 2031. In 2032, the state will allow a 20% deduction from promotional credit wagers.
According to sports betting news reports, it is anticipated that this arrangement will mitigate the negative impact of these promotions on tax revenues from Ohio business owners.
On November 23, 2018, Maryland began offering online sports betting. There were $186.1 million in wagers made by gamblers at the end of that month, with almost a third of those being free bets offered as part of a promotion, as reported by Play Maryland. Because of this, the state only received $4,262 in tax revenue from online sports betting.
After hearing that the Commonwealth of Virginia was missing out on tax income because of the deduction of promotional bets, legislators modified the legislation to prohibit the practice.
According to online bookie pay per head reports, sports betting businesses are flooding the state with advertisements and promotional offers to get a piece of the emerging industry. However, he anticipates a decrease in advertising after those interested in placing wagers have settled on a specific service.
Start a bookie business with Bwager.com today!