As two-thirds of the United States legalized sports betting, only six states allow online casinos. It contrasts with what industry insiders hoped sports wagering would help online gambling. Also, sports betting software and other industry executives offered different explanations for why online gambling failed to expand nationwide.
Online gambling is legal in Connecticut, Michigan, West Virginia, Pennsylvania, Delaware, New Jersey, and Nevada. On the other hand, 33 states offer legal sports wagering. Pay per head bookie services operators wonder why many states have sports wagering, but only a few allow online casinos.
Shawn Fluharty, minority whip of the West Virginia House of Delegates, said the difference is surprising because online casinos can bring much more money than sports betting. In West Virginia, a single month of online casino revenue equals three months of sports wagering revenue.
US Sports Betting Booms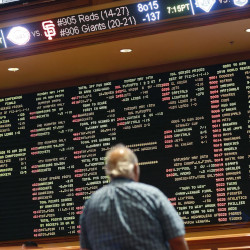 Some in the gambling industry and state legislatures throughout the country continue to worry that legalizing online gambling would steal business from traditional casinos, despite evidence from places like New Jersey.
In 2022, New Jersey's $1.6 billion in earnings from online gambling increased almost 21% over the previous year. In addition, nearly $2.8 billion was won by gamblers in person at Atlantic City's nine casinos in 2016, up 9 percent from the year before.
According to Indiana state senator Jon Ford, the state failed to legalize online gambling this year due mainly to an analytical analysis by legislative researchers concerned that online gambling would cut into income from traditional casinos. Instead, however, they allowed the casinos to open a sportsbook.
Start a bookie business with Bwager.com today!