The Virginia Lottery issued 26 sports betting vendor licenses to payment providers, data suppliers, and affiliates. It was in preparation for the launch of the state's regulated sports betting market.
Some vendors that received licenses include Better Collective, MediaTroopers, Paysafecard, Skrill, Simple Bet, PayPal, Facebook, The Action Network, and Sportradar. Other licensees include CAMS, CBS Interactive, Cyxtera Communications, Continent 8, Catena Operations, Aristotle International, Lineups.com, Occupy Fantasy, Onfiodo, and Media Players US.
Also approved to operate in Virginia are Outkick Media, Paysafe Merchant Services, PayNearMe, Sightline Payments, SWIMA, Topgolf Media, SportsContentCo, KAX Media America, and Gambling.com.
26 Sports Betting Vendor Licenses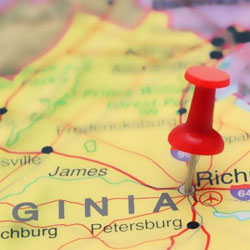 According to sportsbook pay per head reports, Virginia made sports betting legal in April of 2020. However, the state has yet to launch its sports betting market. Gambling.com said that the vendor license would allow them to offer marketing services for sportsbook operators in the state.
Gambling.com would promote Bookies.com in the state. Their sports betting online platform provides scores, sportsbook pay per head reviews, news, betting tips, how to be a bookie guide, stats, and odds. Gambling.com's expansion into Virginia is vital for the company because they want to be a frontrunner in the growing legal US market.
Besides Virginia, Gambling.com also got new vendor licenses in Tennessee and Illinois. They hope to penetrate the other states with legal sports betting. The company is currently operating in Indiana, Colorado, New Jersey, West Virginia, and Pennsylvania.
MediaTroopers specializes in online gaming. They can offer their marketing services to licensed operators in Virginia. At present, only FanDuel has an operator license. MediaTroopers would provide players with fresh news on sports tournaments, odds, updates, and predictions. They provide people with valuable information, knowledge, and communication. Besides Virginia, they also operate in New Jersey, Colorado, Tennessee, Michigan, Pennsylvania, West Virginia, Washington DC, Iowa, Illinois, and Indiana.