Online lottery firm Zeal Network SE announced the launch of its online games in Germany. German players can access online games on the company's websites.
According to sportsbook PPH experts, Zeal launched Tipp24 and LOTTO24 websites. They offer lottery games that allowed the company to expand its business model from lottery ticket brokerage. Also, it will enable the company to increase its revenue. Zeal acquired LOTTO24 in 2019.
Helmut Becker, Zeal CEO, said its entry into the German market came after the company received its license. Thus, Zeal has become one of the gambling products providers in the country. Its goal is to provide an opportunity to create new gaming experiences for German players. Also, it hopes to benefit from its investments. However, there are no plans to become a sports betting software company.
Zeal Launches Online Games in Germany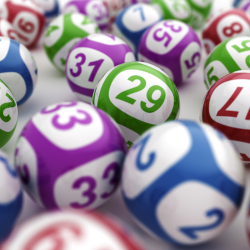 Online gamers in Germany may now benefit from Zeal's international expertise with online games and established security standards after the firm was granted a license to run online games by the new federal gaming authority in Germany, the Joint Authority of the Federal States (GGL), in April.
Zeal's online games have been made available to third parties like LOTTO Hessen in Germany and Park Avenue Gaming in the United States through another of its subsidiaries, Zeal Instant Games, for some time. Also, Zeal plans to increase its portfolio by having at least 200 games this year.
Zeal believes it is a leader in player protection and addiction avoidance, using cutting-edge technology and artificial intelligence to attract and retain clients in Germany's legal gaming sector.
To do this, Zeal "goes beyond regulatory constraints in online gaming [to] collaborate with breakthrough AI applications, among other things, to maximize security," as noted by Tietz.
Zeal, formerly known as Tipp24, founded in 1999 in Germany, is a national lottery broker. The business rebranded as Zeal Network SE in 2014.
Start an online gambling business with Bwager.com today!