What a past few days it has been for European soccer. In the latest in sports betting and gambling news, the Euro 2020 Semi Finals are stealing the spotlight from other sports this week. After an amazing match where Hungary bows out after losing to Germany, there are many more matches that are proving to be very exciting.
Meanwhile, France, the current World Champions, win their match to top Group F and earn a spot at the semis. The credit largely goes to Karim Benzema in a Portugal 2-2 France match. This is quite historic, as it is Benzema's first goals for France since 2015. Many France fans are hopeful that this will give Benzema a much-needed boost to his confidence that would lead to a better performance in his subsequent games.
Euro 2020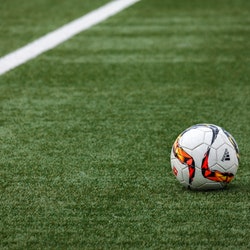 Meanwhile a 2-2 draw gives Germany a win, and sends Hungary home. Hungary finished at the bottom of group F, not winning a single match in this round. Meanwhile, the Germans will next face the English on June 29. The English, meanwhile, are also quite determined to win. They have not gotten into the championships in decades, and the club is eager to end that long drought with a win on this Euro 2020.
The exciting roller coaster of matches that we have seen last week could be a sign of an even more exciting next round of the semis. The pressure is on for these teams, the fans are excited to finally be able to support their teams live. Bettors are getting ready to place their wagers. Of course, as a bookie, you should have your sportsbook sorted. You may also want to brush up on your soccer, just in case.