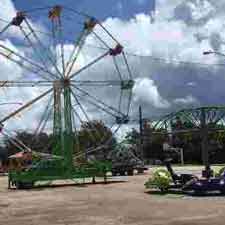 Guam senators passed a bill Friday morning that will allow mayors to create their own rules for gambling during the 75th Liberation Day carnival. If the Liberation Day Carnival Gambling Bill becomes law, gambling will be legal during the festival celebrations.
Some of the popular games during Liberation Day include baccarat, monte, poker, blackjack, pusoy, beto beto, bingo, and big and small. Sportsbook pay per head is not included in the bill. The Senate passed the bill with a vote of 8 to 5. Three senators were absent from the voting.
The main author of the Liberation Day Carnival Gambling Bill is Senator Jim Moylan. He told sportsbook pay per head software experts that the bill will allow the games of chance to operate only during the carnival. Also, most mayors want to allow games of chance.
Liberation Day Carnival Gambling Bill
Mayors told gambling industry news outlets that they use funds generated by games of chances for entertainment, fireworks, and utilities during Liberation Day celebrations. That means they will no longer need to ask for funds from the General Fund.
However, there are some senators who raised concerns about the Liberation Day Carnival Gambling Bill. Senator Mary Torres said Guam law doesn't allow creating rules for gambling.
In addition, some critics of the bill are concerned that it can open the door for other forms of gambling. However, senators are clear that it will only allow games of chance during carnival hours. That means you will not see a sportsbook PPH service in Guam any time soon.
Once the bill becomes law, mayors need to come up with their rules within 60 days. In addition, mayors can consult the Department of Revenue and Taxation with regards to the creation of the rules. Also, the Legislature needs to approve the rules first.
The bill doesn't allow casino gambling and electronic games. Also, senators remind mayors that Liberation Day Carnival is not a year-round event. Games of chance should only be allowed during carnival hours.