The Ohio House passed a proposal last Thursday that would make sports betting in the state legal. State Representative John Patterson voted in favor of the bill. He said they held committee hearings on sports wagering since 2019.
The first committee hearing on the sports betting bill took place in May 2019, according to records obtained by Sportsbook Pay Per Head. The bill named the State Lottery Commission as the overseer of sports wagering in the state.
The House Finance Committee held nine hearings on the Ohio sports betting bill. Patterson said that Ohio's neighbors already have online sports betting. He supported the proposal to protect his constituents.
Ohio Sports Betting Legislation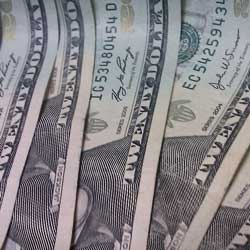 Patterson claimed he is not a supporter of gambling. However, he felt obligated to protect people who enjoy the activity. The state representative said there were horror stories about unregulated offshore gambling sites. He wanted to protect Ohioans from those dangers.
Entrepreneurs are now looking for a sports betting software for their potential bookie business in the state. They want to make sure it is following the rules and regulations laid out by the House bill.
The rules include protections for people engaged in sports betting and their maximum wagers. Sportsbook owners can use a bookie software to limit wagers and player access when needed.
A similar bill is under consideration in the Senate. The main difference between the House and Senate bills is who will supervise the sports wagering market in the state. The Senate proposal would place the responsibility on the Casino Commission.
Patterson wants the Lottery Commission to supervise sports betting. Also, he wants the revenue used in education programs. If sports betting is under the Lottery Commission, part of the proceeds will go to schools in the state.
The Senate is trying to come up with a compromise between the two bills. That way, Ohio can enjoy the activity in their home state, instead of crossing borders to wager on games.