Sports betting remains popular in the US. Thus, there have been many sportsbooks and pay per head industry developments in recent weeks. We looked at what's happening in the sector and what to expect from it in the future.
There are good news and bad news in PPH and sports betting. According to the best pay per head bookie, sportsbooks remained profitable as more states opened their sports betting markets. Sportsbooks will continue to make money as more states jump into the sports wagering bandwagon.
Sports Betting Pay Per Head Industry Developments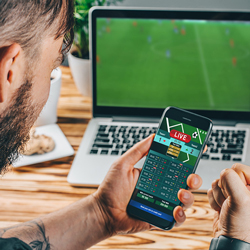 We'll start with some good news. Massachusetts Attorney General Maura Healey expressed her support for legal sports betting in the state. Also, it should not be a surprise because most State Senators support the legalization of sports wagering. Pay per head service experts expect legal sports betting in Massachusetts soon.
Although Massachusetts is likely to have legal sportsbooks soon, that's not the case for Kentucky. A sports betting bill died as the legislative session ended. However, it baffles bookie pay per head providers because the bill has the support of lawmakers and Governor Andy Beshear.
March Madness recently ended. However, the Mid-American Conference wants clarification from the NCAA on its sports betting restrictions. The request could bring a new era for wagering in college sports.
Sports betting is doing well in New York. As a result, lawmakers want to expand its menu. Unfortunately, NY sportsbooks don't offer nontraditional sports, such as Australian football and darts. Also, players can't wager on awards, such as the NBA MVP.
Thus, Senator Joe Addabbo Jr. wants more sports to wager in the state. He plans to add a provision for more markets in an already existing bill. The bill would allow mobile wagering on horse racing.
As many people look for ways to wager on sports online. PPH providers will continue to provide services to help bookies achieve their goals.